ROOM CATEGORIES

---
All rooms are equipped with shower, toilet, balcony, TV, hair dryer, telephone and tested according to the 3-star classification of the DeHoGa. The following price & room categories are available for your booking.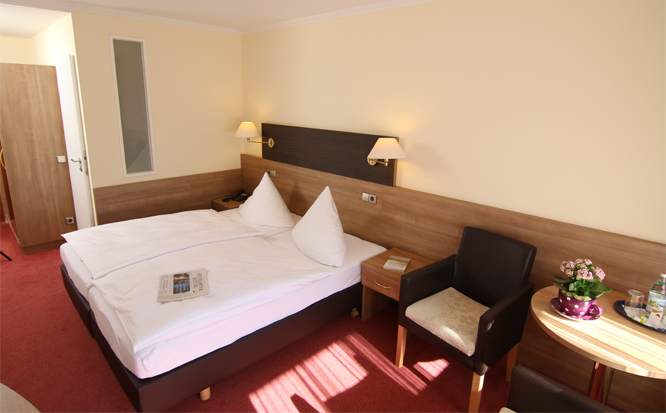 Komfort DZ/EZ
Comfort Plus Double / Single
Room and bathroom have been newly renovated. Equipped with W-LAN, fridge, flat screen TV and safe. Panoramic view of the Enz valley on the city side or view of the green on the forest side.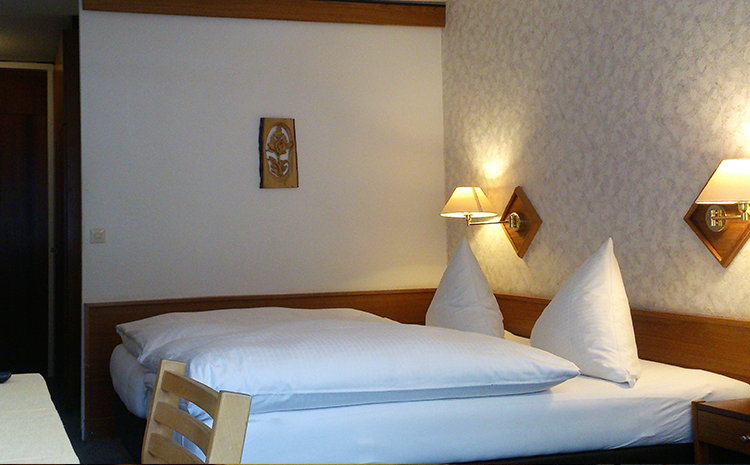 Economy DZ/EZ
saving room double / single
Cozy furnished, on the first or the second floor to the mountain side.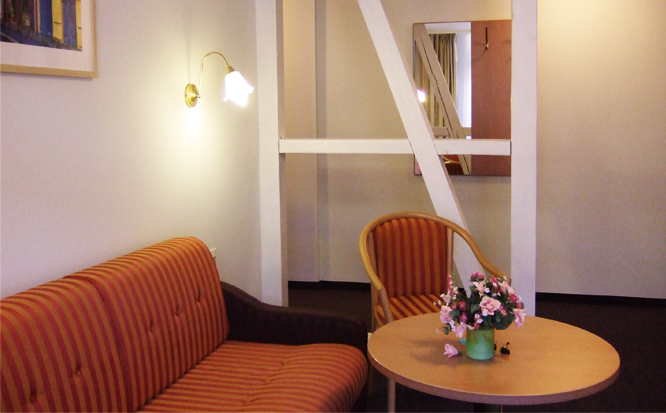 Appartement DZ/EZ
For more space, book one of our two comfortable apartments. Enjoy a unique view over Bad Wildbad from your balcony to the city side. Peace and nature offers the balcony to the forest side.
useful informations
Admission to the Vital Therme opposite the hotel is included for our hotel guests


The daily rates are additional City tax EUR 3.30 per person / day (adults only)


Extra charge for half board EUR 19,00 per person / day.


For half-board (dinner) we serve our guests a 3-course menu with a choice of three main courses.


Reductions with guest card
With the guest card (tourist tax) you get the following benefits.
free for you:

all public buses and trains in the entire Black Forest (except city bus). The Tram to Pforzheim.


Use of the park

Reduced:

Palais Thermal
Bergbahn auf den Sommerberg
Admission bei Veranstaltungen
Outdoor swimming pools in Calmbach und Höfen
Adventure Golfpark in Enzklösterle